Quality Assurance >> 3 years warranty
Processing time>>Send within 24 hours after payment,
Delivery time: 7-12 days worldwide
Return>>Quick refund, 100% money back guarantee
Full refund within 180 days
99.6% of the reviewers recommended this product.
We design and manufacture in Australia
Support PayPal and credit card payment
Defeat the cold weather in a leading way. It's time to relax in this winter fashion boom!
This oversized warm hoodie looks comfortable...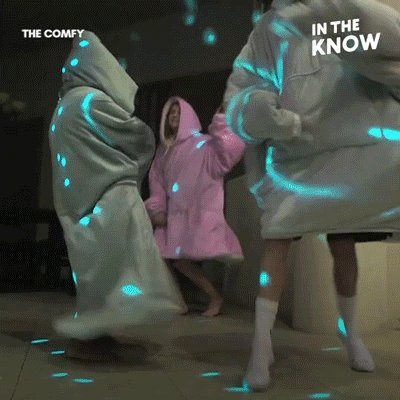 The oversized pocket is enough to fill everything!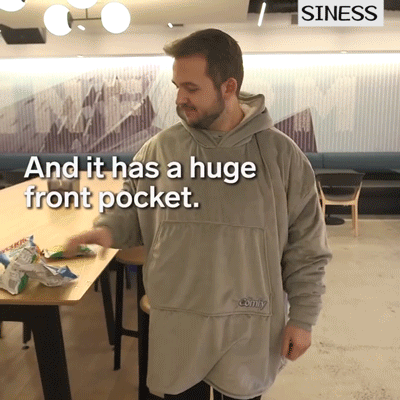 It also feels super hot and comfortable! ! !
This oversized warm hoodie is designed for those who hate the cold, are stylish and lazy, creative lounge chairs and others who need absolute comfort. Now you can hang out, read a book, watch TV or do other things without worrying.
Fluffy blanket hoodie: in camping, enjoying outdoor concerts, hanging out in the house, reading books, watching TV, on the computer, at sports events, after games, when you carry it anywhere, on cold nights, Can keep warm and comfortable.
Comfortable double-sided super Dalian hoodie: The front is made of microfleece and the other side is Sherpa fabric lining. This is a comfortable giant hoodie that keeps your child warm from head to toe.
One size fits everyone, suitable for adults, teenage boys and girls. There are elastic cuffs at the end of the sleeve, so you can hold the sleeve in place and hold it with your hands. Super warm and comfortable. Machine washable.
Bust: 160CM / 63INCH; Length: 94CM / 37 inches; Sleeve length: 54CM / 21 inches; Waist: 160CM / 63INCH
Good gifts for wives, husbands, girlfriends and children, very suitable for Christmas, birthday, Thanksgiving, Mother's Day, Father's Day.
✔ Made of extra-thick high-quality cotton blended wool.
✔ Oversized headscarf can be used as a head heater and pillow at the same time.
✔ Wide and long sleeves feel very comfortable, you don't want to take it off!
✔In addition, there are huge pockets for your gadgets.
Covers you completely, but does not restrict movement...
Think of it as an oversized sweatshirt that can also be blanketed!
Super soft, practical and stylish hips
Very suitable for indoor or outdoor wear.
Very suitable for home and/or work use.
Breathable, comfortable and super attractive!
Perfect for the cold autumn and winter weather in the future...

Cold weather can adversely affect your overall health and well-being. When you encounter the chill brought by the cold ambient temperature, walking around the house is difficult to do tasks.
Be the best gift
Mom and dad
On Mother's Day, Father's Day, birthday, Christmas or just for these reasons, give mom and dad a wearable hug. It's time to spoil your parents, because they spoil you!
To your friend
There is nothing better than companionship! There are 4 colors to choose from, comfortable and stylish. Please be kind to yourself and your good friends for birthdays, bridal showers and more!
For your boyfriend or girlfriend
Nothing says "I love you" better than a mixed blanket/sweatshirt. It will bring an instant smile and become a gift left by them. Anniversary approval!
be with you
Bring your warmth! Whether it's outdoor activities or grabbing snacks from the kitchen, the blanket is always with you.
Super soft material
Stay with your furry friends in luxurious materials. We bet you have never worn such soft clothes!
Full coverage
Finally, no slipping blankets or cold wind blowing down your back! Pull up your legs to keep warm.
Customer questions and answers
Question: What size does this fit?
Answer: This is the best fit. It is very large and larger than the men's 5XL. Try it-you will like it! :)
Published by The Comfy SELLER on September 28, 2019
Question: Is this suitable for a 5"9" woman who is 2 inches tall?
Answer: I am 5"7", I wear XL, I have extra room, I ordered a sweatshirt blanket, and this dress is too big
Question: Can I wear a poncho on it?
Answer: If the opening of the poncho
We truly provide the most amazing and highest quality products in the world.
We will help everyone with excellent customer service support, because we attach great importance to our absolute zero risk of customer satisfaction.
We make sure that every customer in every aspect is 100% satisfied!
If you are not satisfied with the receipt, you can apply for a refund.
You can pay with Paypal, which will protect your money