✈️Buy any 2 and enjoy free global shipping✈️
Every jigsaw puzzle is manufactured in the United States of America from the recycled puzzle board.
Modern New Style 1000 Pieces Jigsaw Puzzle Difficult Growups Puzzle for Kids and Adult
Holiday Ride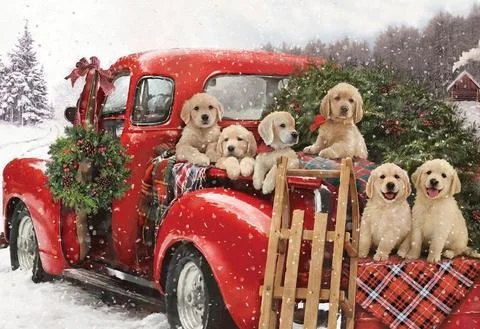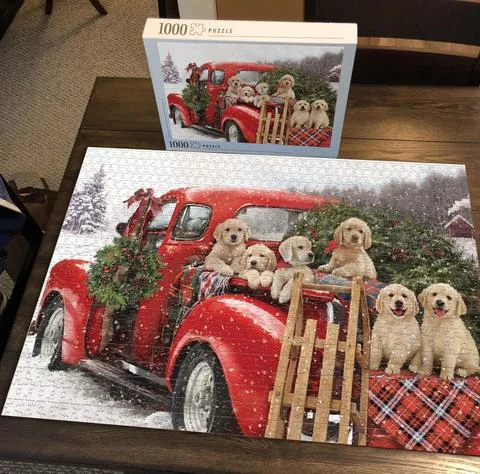 Puppies are waiting for you in the car for Christmas!
Get in the car!
Christmas on the Farm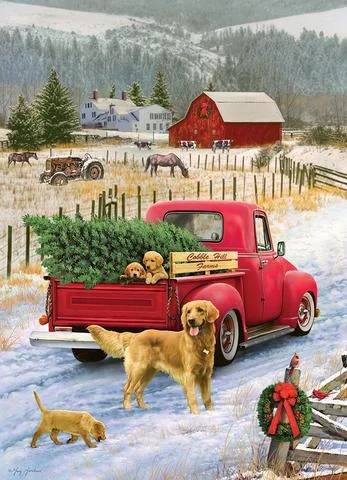 The puppies hitch a ride in the vintage truck to make sure Christmas on the Farm includes a fresh cut tree.
Family Trip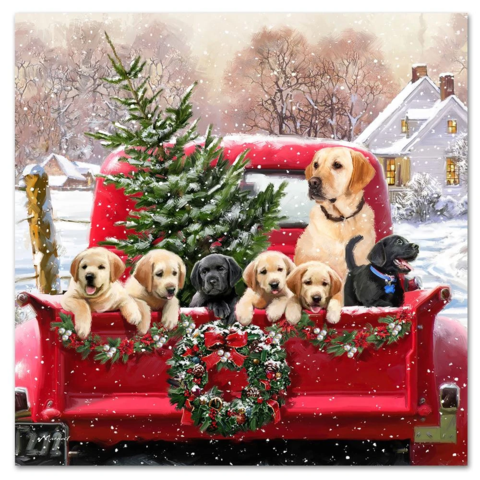 Don't forget these cute and practical Christmas accessories. Featuring an illustration of a Yellow Labrador and a litter of puppies sitting in the back of a pick-up truck along with a Christmas tree.
Doggone Christmas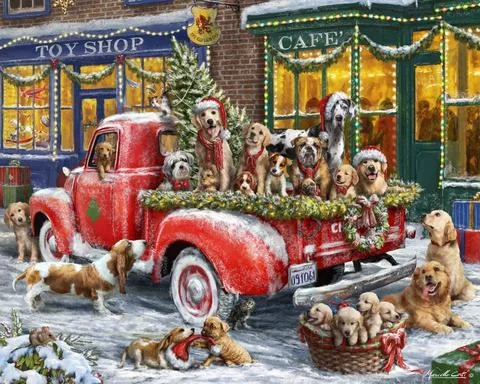 A bunch of cute puppies and their mother are waiting for you in a vintage red truck for Christmas.
Description:
1000 piece jigsaw puzzle
Finished size is

70 x 50 cm

Includes bonus poster for help in solving
Manufactured from premium quality materials
Made in the United States
Quick and effective jigsaw puzzle:

First, you should have enough space, a table or a flat floor.
Pour out all the pieces, face up, and sort out the borders as you turn them over (when you have a preliminary impression of where you are in the process of turning them over)
Then begin to take pieces and begin the puzzle according to the pattern.
When you feel the bottleneck, build the frame and sprint. A typical 1,000 piece puzzle takes four to eight hours
(1000 pieces as the basic pieces of the puzzle)
When you finish the whole puzzle, you will have a sense of achievement, right?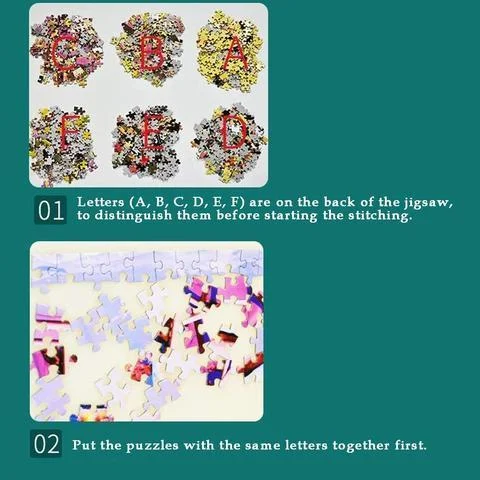 Tip: After completing the puzzle, you can frame it for home decoration or give it to family and friends. There are many patterns to choose from.
Missing support:If you find yourself missing a piece in the puzzle, please contact us and I will reissue the missing block.When you finish the whole puzzle, you will have a sense of achievement, right?Easy fit puzzle pieces. Made from recycled board.
100% MONEY BACK GUARANTEE
We stand by our high-quality products and your satisfaction is guaranteed. If you need any help, simply contact our friendly email support