🔒100% Secure Payments
✔️100% Money-Back GUARANTEE
Fast delivery area(US/Canada/UK/Australia),We will  delivery within 7-10 days
DIY Music Box Kits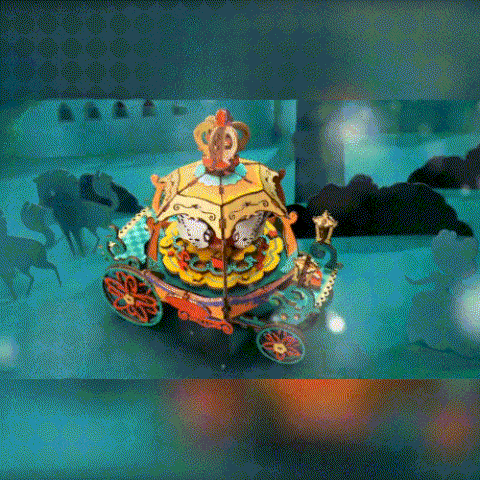 PUMPKIN CARRIAGE
Instead of waiting for your godmother waves her magic in the fairy tales, you will in charge of your own destiny and crafting your own pumpkin carriage. We guarantee by 12 o'clock midnight your DIY Music Box Pumpkin Carriage won't turn back into a real pumpkin!
Melody: Born Free
Product Details:

Finished Product Dimension: 159 x 102 x 162 mm
Box Dimension: 270 x 200 x 70 mm

Wood Pieces: 165pcs
 
STARRY NIGHT
Starry Night brings you back to the night of the magical Merry-Go-Round. You can start building your own fantasy world now with our DIY Music Box Starry Night Kit. This is a perfect birthday gift, or simply a treat for yourself after a hard-working day. Take a break, immerse yourself in this realm, and crafting your own magic.
Melody: It's A Small World
Product Details:

Finished Product Dimension: 114 x 114 x 190mm
Box Dimension: 271 x 192 x 685mm

Wood Pieces: 174pcs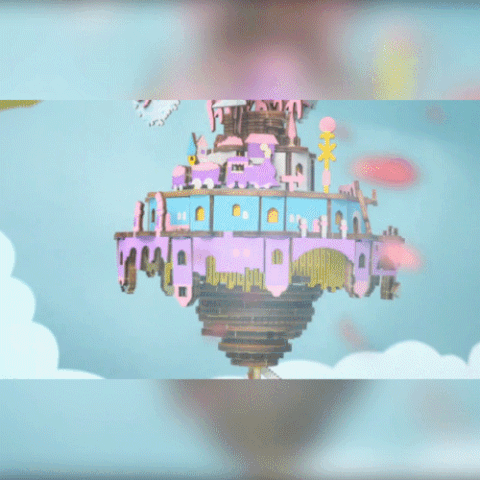 CITY IN THE SKY
Enter the secret city above the cloud, you will be surprised at how intricate this music box is. Crafting your own DIY Music Box City in The Sky and wow your friends with the one-of-a-kind music box gift.
Melody: Castle In The Sky
Product Details:

Finished Product Dimension: 135 x 135 x 248mm
Box Dimension: 192 x 68.5 x 271mm

Wood Pieces: 192pcs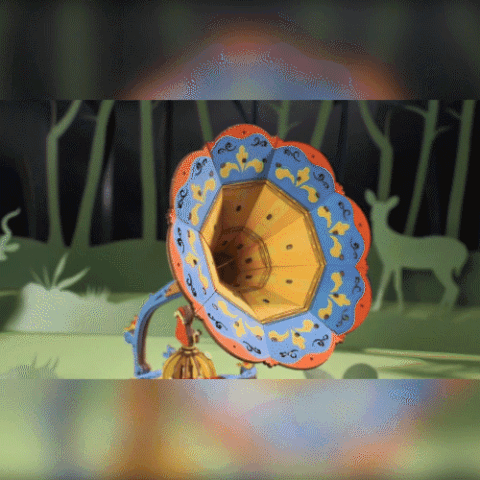 VINTAGE GRAMOPHONE
Go back to the golden era of the silver screen. The glamorous and lavish party awaits, start building your own Gramophone with DIY Music Box Vintage Gramophone.
Melody: Unchained Melody
Product Details:

Finished Product Dimension: 151 x 151 x 222mm
Box Dimension: 271 x 192 x 68.5mm

Wood Pieces: 109pcs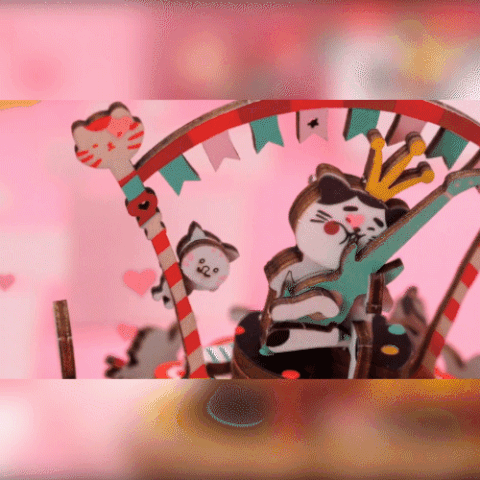 THE BIRTHDAY SONG
Celebrate a birthday with style! Build DIY Music Box The Birthday Song and gifting as a surprise to your loved one. Or simply treat yourself, you are now a year older!
Melody: Always Coca-Cola
Product Details:

Finished Product Dimension: 113 x 113 x 155 mm
Box Dimension: 163 x 123 x 240mm

Wood Pieces: 86pcs
[ Fun Toys ] – The Wooden Puzzle kit is a fun project, Built-in high-quality music movement, turning the handle, it can play beautiful sounds of music, let you enjoy the melody.
[ Make Your Own Craft ] – This DIY Music Box Craft Kits consists of many pre-cut small wooden pieces that need to be assembled by yourself.
[ Advanced Production Technology ] – Made from natural wood, with advanced laser cutting technology, The laser-cut pieces are precise, smooth surfaces, and burrless are easily removed from the sheet of plywood.
[ Easy Self-Assembly ] – The instructions are in English with pictures to aid in the construction, everything in the kit is clearly marked and labeled so that assembly is as enjoyable as possible.
[ Unique gift ] – Perfect Birthday and Christmas gift for kids boys and girls or Adults

I would recommend for people who want enjoy putting stuff together or assembling.
You look at it and hear it and feels so proud of yourself.
SHIPPING DELAY NOTICE Please be expected 2-4 weeks shipping delay due to High Volume of Order