SSL Certificates For 100% Security
These amber white strobe Pod lights are a perfect addition to any vehicle needing to be seen. Suitable for most vehicles with DC voltage of 10-30V. In addition to off-road vehicle lighting, it can also be used for material handling, agricultural machinery lighting, marine LED lighting, emergency rescue LED lights, etc.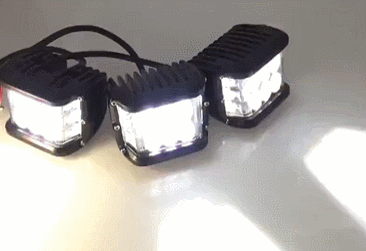 Slow blinking; Rapid flashing; About 3 Flashing alternately!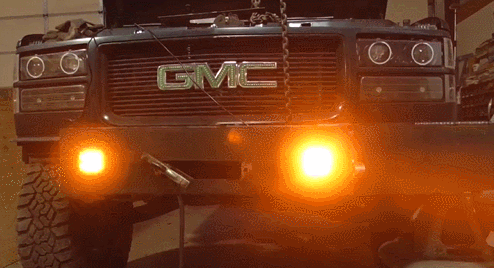 The flashing amber lights are a great way to add visibility to your car or truck!!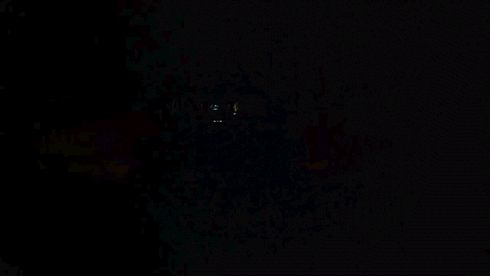 Main Features:
Equipped with fully aluminum housing, and a vertical cooling fins on the back for maximum heat dispersion. The energy efficient design paired with a quick cooling heat sink effectively extends the Bar's life-span beyond 30,000 hours.
New design of Full Reflector Side Luminate LED pods consist of 121-degree (spot beam of white) & 30-degree (dual side flood beam of white or yellow) combo beam type. Dual side shooters could project out far and wide for excellent coverage. Waterproof layer design.
High-quality vent valve can effectively extend the lifetime of the light bar to over 30000 hours.Low power consumption than stock halogen bulbs,Enegry Saving.
With adjustable mounting brackets, the cube light can be adjusted to about 45 degrees, which makes it easier to change the direction of light beam. The lamp can be uninstalled by sliding it off from the bracket.
Applications Widely Support, except for off road vehicle lighting, it can also be applied to Material handling, Agricultural machinery lighting, Marine LED lighting and Emergency & rescue LED lights. Such as: ATV, SUV, truck, train, motorbike, bus and engineering vehicles.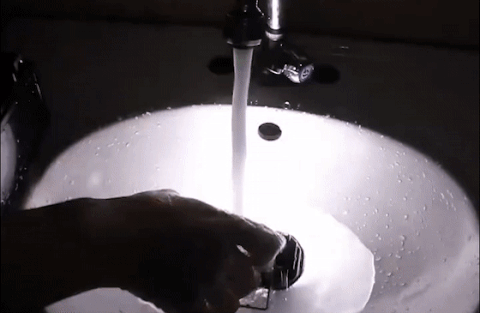 How to Use:
LED Off Road pods lighting models:
Side Shooter red light as DRL with flash function;
Bright white lighting in middle part;
How to get the red side shooter flash?
Turn on the power, the red light comes on(stay on);
After power off, Turn on the power again, the red light will be flash. The flash function is flash in turn on its own, can be switched between on (stay on) and flash function.
Side Shooter LED Lights Wire Diagram:
Black Wire for Negative
Red Wire for White Spot Light
Yellow Wire for DRL and Strobe Modes
Notes: You could connects the black wire and the yellow wire together to a switch, then you could Switch modes between the DRL and strobe function through this switch.(wire switch is not included)
Specifications:



Material: Durable Die-casting Aluminum Alloy Housing, Tough PC Lens
Size: 3.75″wide x 2.95″ tall x 3″ deep
Shell color: Black
Waterproof rating: IP 67
Voltage: 10-30 V DC

LED Theoretical Power: 60W

Operation Temperature: -40°C-80°C
Shell material: Aluminum alloy
Lens: Pmma plexiglass.
LED chip: American Corey Chip
Beam angle: 20 degrees/45 degrees
Light type: Spotlight/floodlight
Color temperature: 6000K
Lifespan: 30000 hours
Luminous flux: 1W 140LM 30W *140LM=4200 LM for Each Pod
36w of White LED in a 30-degree spot pattern
Amber can be changed from solid to the strobe effect
Amber and White are controlled separately
Used for emergency、tow、race、or just to be seen
Turning on and off cycles from strobe to solid patterns
Package Included:
1/2/4 x LED Pods
Universal Mount Bracket for Pods
A set of Wiring Harness
Backed by Lifetime Warranty: We take high pride in our products quality. Buy from us with confidence and enjoy our lifetime warranty. If you are unhappy with our product, return it for a hassle free 100% refund or email us and we'll take care of you right away!