Give your craft a revolution and customize your fabric with ease with this ultimate 5-piece embroidery stitch needle!
Do you want bespoke textile art? No more buying monotonous crafts!

With our 5-piece embroidery stitch needle you can easily create your own embroidery work!

With these needles you don't have to push much anymore. Create the stunning hand-sewn embroidery pattern with ease!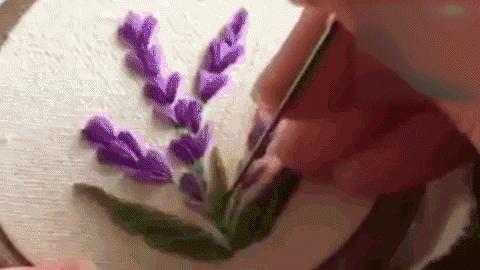 CHARACTERISTICS: 
CONTINUOUS THREAD: This punch needle makes it easy to create intricate handcrafted patterns. No more pressure is required as the needle goes straight through the fabric with ease. This tiny tool makes threading easy and continuous!

CUSTOM MADE AND EXQUISITE CRAFTS: The exquisitely designed work allows you to attach any kind of clothing. You can use it on pillows, carpets, wall hangings, ornaments and other decorations to create a custom pattern.

WIDE APPLICATION: The needle set comes with an interchangeable head that is suitable for different needles. Use it with different thread thicknesses as needed. Perfect for every clothing textile.

DURABLE AND STABLE NEEDLES: The corrosion-resistant stainless steel is robustly built. It won't break from high pressure or thick clothing. There is no limit to what fabric you can use this needle set!

EASY STEPS TO FOLLOW: All you have to do is: just thread the needles and punch! The needles are smartly color coded to identify which needle is intended for your particular craft.
SPECIFICATIONS: