We will sell 1,000 items at the lowest price of 9.99 USD, after which it will be reset to the original price of 19.9 USD
Quality Assurance >> 3 years warranty
Processing time>>Send within 24 hours after payment,
Delivery time: 7-12 days worldwide
Return>>Quick refund, 100% money back guarantee
Full refund within 180 days
99.6% of the reviewers recommended this product.
We design and manufacture in Australia
Support PayPal and credit card paymen
This is an essential survival tool, especially in winter. It can ensure my survival and prevent me from catching a cold in this busy season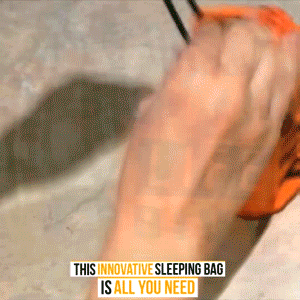 Always have our outdoor sleeping bag ready! You can save your life and the lives of others by just using this tool. It is essential to always keep an outdoor sleeping bag when camping, hiking, sightseeing and even driving.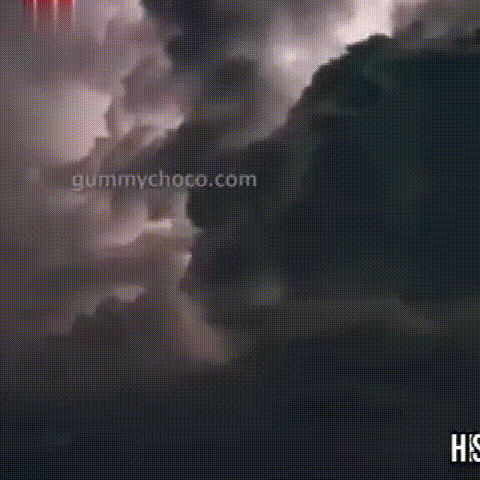 You never want to be trapped without this emergency tool, because low temperature may occur within 5 minutes, and low temperature may eventually lead to complete failure of your heart and respiratory system or even death. Hypothermia is usually caused by exposure to cold weather or immersion in cold water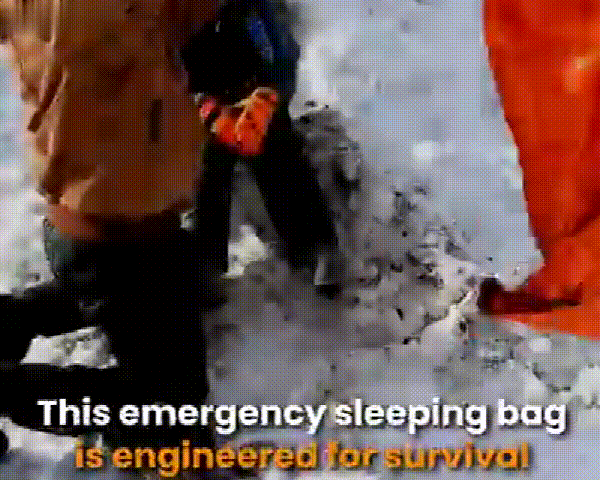 The tool is simple, compact and very effective, allowing you to maintain the required heat, thus avoiding any form of hypothermia.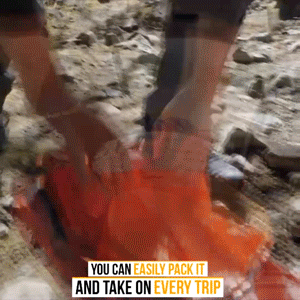 feature:
The weather outdoor sleeping bag is one of the best survival tools ever.
Super warm: Because it can reflect 90% of body heat back, it can definitely keep warm in the cruel cold. In addition, you can slide it into a sleeping bag and increase its temperature level by 20 degrees!
Waterproof and windproof: Rainproof and windproof, effectively protecting you from wind and rain. Unlike other emergency sleeping bags, it also has fully bonded seams that can form an insurmountable barrier between you and the items that might kill you.
Super durable: heat-reflective polyester film coated with special materials. This material is stretchable, tear-resistant, and durable. You can use it over and over again and help you when you need it.
Super light and compact: In order to survive, lighters are better. Weighing only 6.2 ounces, it fits in the palm of your hand, literally speaking, it will never depress your weight.
Super easy to use: There is no time to deal with complex survival tools in emergencies. Although it is light and compact, it is 7 feet long and 3 feet wide. It is easy to get in and out and is very suitable for survival.
If you are not sure about the duration of your next trip, you should pack this bag just in case. It is light, easy to carry and can warm the whole body. Suitable for sleeping outdoors or even in the car.
Both the shell and the lining are made of high-quality PE. Due to the use of high-quality PE material, even if you sleep under the stars, the heat emitted by your body will be immediately transmitted to you and keep you warm at night.
The bag has a size and is shaped like an envelope, so anyone can easily put it in it. We have customers who are suitable for 6'3 350lbs! So if you want to know "Am I too big?" You have nothing to worry about. Bright orange, people will be able to find you easily in an emergency.
Why should I buy this?
If you want to be protected from wind and rain, stay safe
If you want to protect yourself from the number one danger in the wilderness-cold
If nature is calling, and you want a distraction-free experience
If you always think-safety first
We truly provide the most amazing and highest quality products in the world.
We will help everyone with excellent customer service support, because we attach great importance to our absolute zero risk of customer satisfaction.
We make sure that every customer in every aspect is 100% satisfied!
If you are not satisfied with the receipt, you can apply for a refund.
You can pay with Paypal, which will protect your money