Buy 1 Get 1 FREE (ENDING SOON)
Please Note:

 
We can only ship to 1 single location per order. If you're sending a Mood Plush as a gift to a different location than your own, you must make a separate transaction due to shipping costs. We're sorry for the inconvenience.
We offer 100% MONEY BACK GUARANTEE!
Fast & Free Worldwide Shipping!(over $69.99)
If you don't love your Mood Plush, you have 30 days after you receive it to email us and return it for a full refund!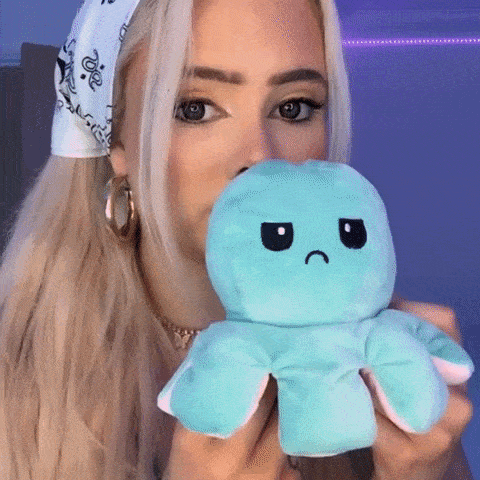 Expressing your emotions in a fun way with our cute & soft reversible octopus!
Holidays are right around the corner, and what better gift is there compared to these cute hand made Mood Plush's? Yes... They're handmade!
Perfect Gift: Birthdays, baby showers, Valentine's Day, Christmas & even just as a random surprise to your favorite people!
Easy to clean: Use a small amount of soap and water to remove stains, and dry naturally.
WE PROMISE YOU WILL BE SATISFIED. 
Email or DM us if you have any questions, we're here to help! :)
PLEASE NOTE: All orders are shipped out within 1-3 days of your purchase. Due to a large amount of orders & because of COVID-19, shipping times may be delayed. You will automatically receive a tracking code when your package has left our warehouses.